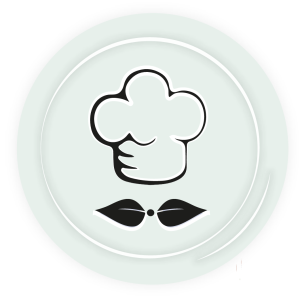 The ingredients of the cuisine of Il Fòllaro? A hint of tradition, a spoonful of craftsmanship, a ladle of territoriality, a glass of imagination, a dash of freshness and, finally, a mixture of quality. Et voila, you're done, the dishes are a riot of goodness.
The choices and values
Work at Km 0, indeed under 0, as ironically Antonio says. Potatoes and zucchini are captured in the orchards a few meters away. And then, tomatoes, carrots, flour, onions, eggplant, production of small farmers of the area to ensure that the entire supply chain quality and freshness, and to preserve the taste of freshly collected: from farm to fork. And the inevitable extra virgin olive oils, strictly because the territoriality here is a fundamental value, in the homeland of olives, every dish needs to be pampered and dressed with taste and quality. The raw freshness and genuineness are two core values for Antonio and Antonella.
And the fish?! Ah, fish…Salento homeland of fresh fish and good, offers the finest fruit only to those who can collect them. And it's appropriate to Antonio, who, with a past eighteen years of fishmonger behind, recognizes the best fish. There are tricks that should not be disclosed and that Antonio jealously guards from good entrepreneur. But if your competition arrives at the crack of dawn to Gallipoli, Otranto and Castro, Antonio on spiazzali in front of the Sea you find already at three or four in the morning, to deliver quality, goodness and freshness to its customers. Proud of his choice, explains that, every time, before tasting the fish, the more curious I see raw, exposes her booty, a polished and ready for the photo shoot: the dish is a triumph of colors that taste like the sea , a show that every night change characters and shapes. From the finest swordfish to shrimp, purple from Grouper to squid. Goodies ready to finish cooking and under JAWS creative chef.
And then there's them, the culinary tradition and craftsmanship. Albeit with new interpretations and innovation, the kitchen of Antonella, respects and honors the Salento cuisine, made of genuine flavours and ancient traditions, and on the boards of the most delicious dishes of this region are not lacking: tajeddhra, municeddhre, sagne twisted at Leccese style chicory, to conquer tourists and locals alike. And it doesn't stop there … in The Fòllaro you try to please everyone: the kitchen is suitable also for Celiacs, vegans and vegetarians. Listen to the needs of each individual customer, customer is the first priority, and Antonella notes, wonder satisfies every palate and taste.
Slow cooking (a slow cooking, in fact), last but not least! An imperative for Antonella, and this is the value that our customers capture and conquer: by strictly hand-made dumplings in early homemade, from hash browns to Eggplant meatballs, from freshly harvested cut fries and desserts that leave you breathless. Dessert accompanied with the inevitable artisanal distillates of Antonio, who, as a good host, closes the meal saturating the Diners. And to you, unsuspecting guests of Il Fòllaro, you just have to get up from the table, satiated and satisfied, exhilarated and enchanted, abandoned on a green hill hanging between Earth and sky. So, welcome to Fòllaro.
 Foto di Alessandro Giuseppe Paiano